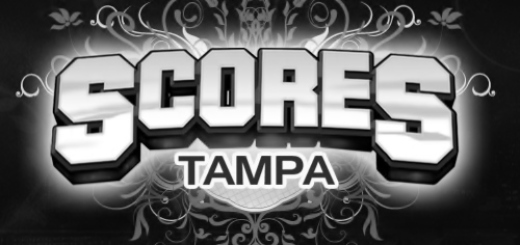 Scores Strip Club Nightly Events- Tampa
Scores Tampa is the Bay Area's premiere strip club. Open 7 days a week the sexy ladies of Scores have a wild and crazy night planned for you. Scores Strip Club is a 5 star prime steakhouse with a glass walled private dining room overlooking the main stage. We have VIP areas and bottle service available.
Sunday/Monday nights are for the SINNERS. You've worked hard all week and deserve a night to relax. Scores Strip Club host a special night for the service industry of Tampa Bay. Bring in proof of your company and become one of our VIP's.
On Tuesday nights join the ladies for Executive Tuesdays as the girls put on their sexiest business attire. Bring in your clients and let the sexy secretaries help you close the deal. Scotch and Bourbon specials all night long.
Wednesday night is Naughty Lingerie Night. Let the girls show you what they wear to bed.
Thursday night is Amateur Night were young talented girls from Tampa show off their best moves on the stage. They are judged by you, our guest host and win cash prizes!
Looking to bring your girlfriend or wife to a gentlemen's club? Join us on Saturday night. Bottle specials, amazing food and exotic entertainment will set the mood for a night of fun.
Tampa's #1 Strip Club is located 2310 N. Dale Mabry Hwy. See you soon.