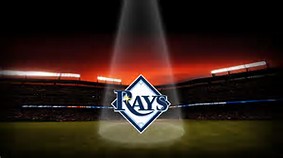 Spring Training kicks off at Scores Tampa
Baseball fans!! It's that time of year again, Spring Training is underway and Scores Tampa is your #1 spot for the sexiest after party.
Every spring the Tampa Bay area host Major League Baseball teams for spring training including the New York Yankees, Philadelphia Phillies, Toronto Blue Jays, Pittsburgh Pirates, and Detroit Tigers. The Tampa Bay Rays will hold training practice in Port Charlotte, Florida but will be in Tampa on a few occasions. Check out the full Rays spring training schedule here.
You can catch the Rays vs. Yankees in Tampa, March 9th and April 1th at Steinbrenner Field. Games are scheduled for 1:05. For the entire Yankees spring training schedule click here. Scores strip club is located right down the road from Steinbrenner Field at 2310 N. Dale Mabry Hwy.
Scores Tampa opens at 4pm on weekdays and 6pm on weekends with a menu which includes prime steak, lamb chops and lobster, plus a full liquor bar, and the most beautiful women in the Bay area.
Bring in your spring training ticket after the game for FREE admission!